INTERNATIONAL FELLOWSHIP MEETINGS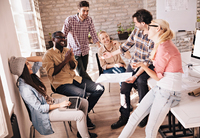 We warmly invite people from different countries and language groups to come together for fellowship, worship and Bible teaching. Every time it is possible to make new friends and have a cup of tea :)

International fellowship meetings are held in English but interpretation into the other languages are possible. Don´t be afraid about the language things. If you don´t speak any English, we will try to find some other way to communicate :) Also there is attending Finnish peope. So please be brave and join the international nice group! We wish to see you :)

International Fellowship meetings of Spring 2019 on the following dates:

26th of May at 11 am (English-Finnish service)
Speaker: Cristian Marinica
Music: IF worship group
After the service going to Spring day in Bergvik outdoor area.

We continue International Fellowships in the end of August. Have a blessed Summer time :)

If you need more information, just send an email to seppaset@hotmail.com

Place of gathering :
Salo Pentecostal Church
(Salon helluntaiseurakunta)
Address: Mököistenkatu 18, Salo
You are warmly welcome!